At Thaï Express, we've learned that when you treat your taste buds right, great things happen. Through the power of flavour, our mission is to share our love for Thaï food with the world!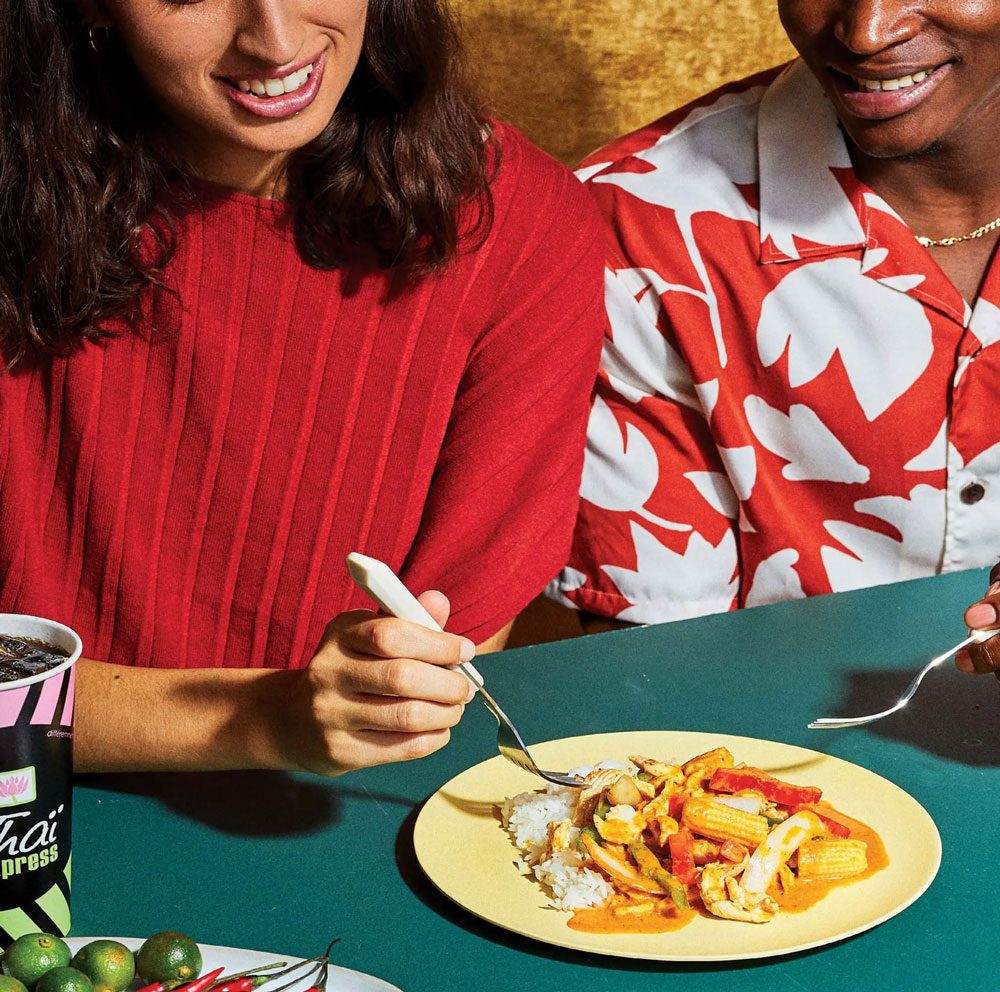 In 1998 a Montreal businessman fell in love with Thaïland and instinctively knew that he wanted to share his love of Thaï cuisine and bring it to North America. With the help of 4 loving south-east Asian sisters - Loune, Line, Khay and Loy - his passion project became a reality; and with that, Thaï Express came to life.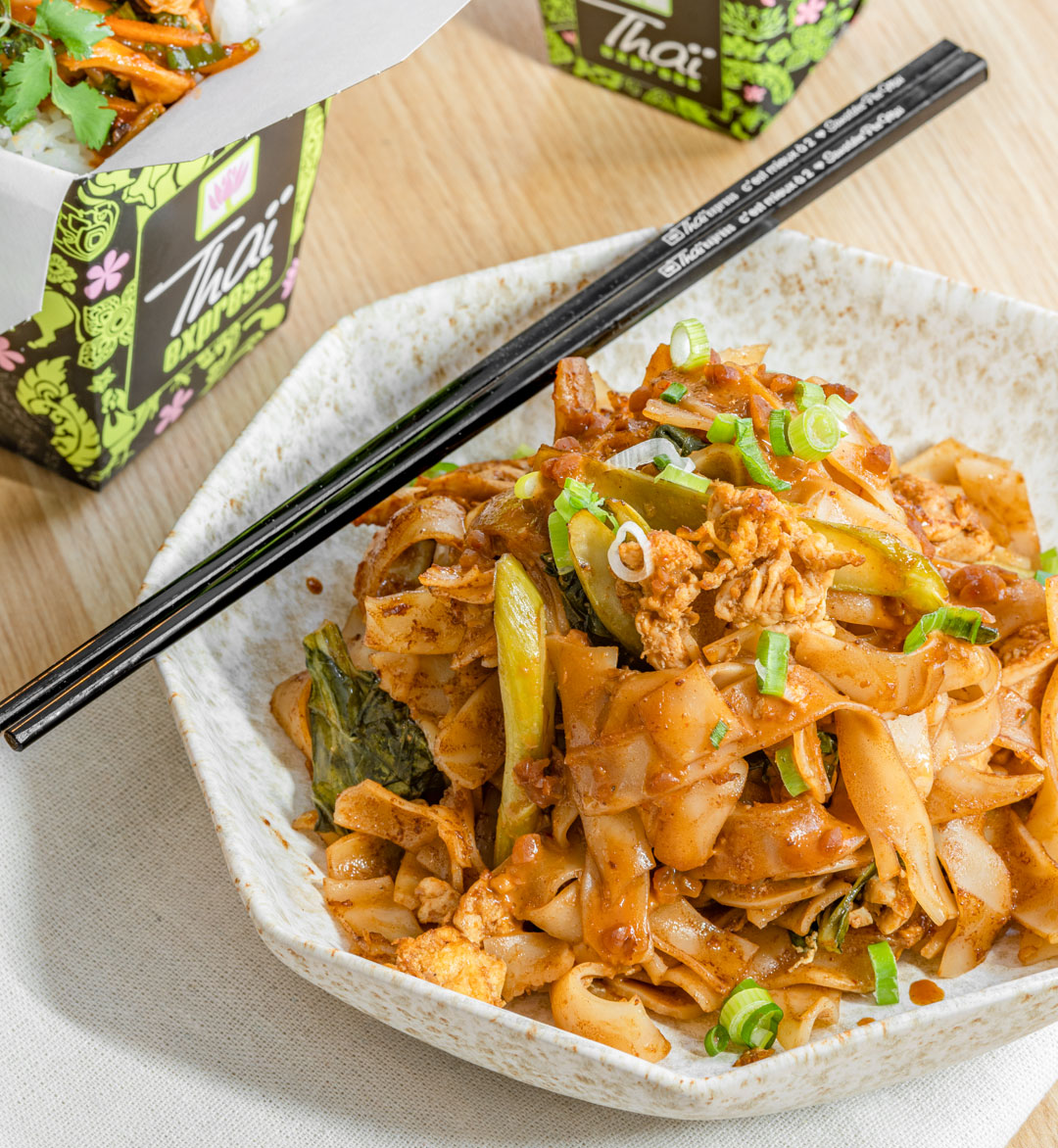 With the goal of bringing Thaï food to North America and making it more accessible, Thaï Express was the first quick service Thaï option and helped in introducing the dynamic flavours people have come to love. From the first location in Montreal Quebec the brand has now grown to over 300 locations worldwide.
They say it takes a village, and our village rooted from the Thongvan sisters who took a passion project and developed Thaï Express by brining it to the next level. After immigrating from south-east Asia, Loune, Line, Khay and Loy brought their knowledge and love from their hometown to Thaï Express. While waiting for the creation of her own Thaï Express location, Loune worked in operations and started to refine family recipes for a North American market, developed an identity and brought the idea of Thaï Express to life. In the year 1999, Loune opened her first Thaï Express location in downtown Montreal, using the insight she gathered and developed over the years, to create a new Thaï Express concept that gained massive recognition and success. Simultaneously with the help of her sisters Line, Khay and Loy, the team worked effortlessly behind the scenes to ensure that Thaï Express ran smoothly, efficiently and would continue to flourish within the Montreal market.
When Loune met Dennis, the Thaï Express love story evolved even further. Not only did Dennis take on the role of Business Development but the two got married in 2003 and their professional partnership blossomed even further. The pair continued to work in collaboration with the entire Thaï Express team, evolving the brand from conceptualization to implementation, and progressing it even further.
In 2004, MTY Food Group acquired Thaï Express but at the core Thaï Express remains true to its origins with the continued help of the entire Thaï Express family – It's Same Same But Different™. Within MTY the Thaï Express family continually grows and is still being operated by Business Development lead Loune Thongvan, Senior Vice President Dennis Ng, Vice President Tim Le and a dedicated team who aid in bringing Thaï Express' core values to life.
Thaï Express has become a leading Quick Casual brand in the world dedicated to serving authentic Thaï cuisine. We're committed to continuously improving our standards, exceeding expectations, and abiding by our fundamental core values with every action and decision that we take: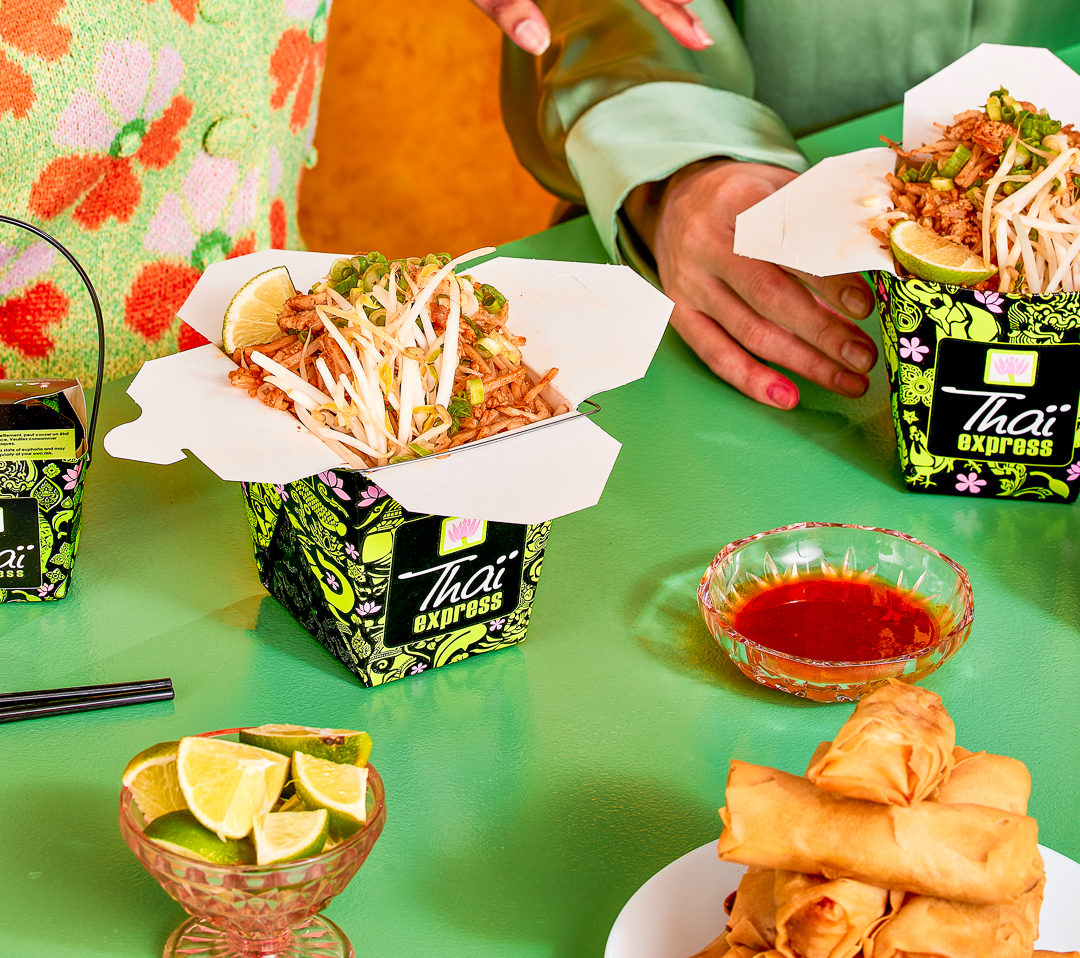 Right product,
process & people.
A culture of respect, we treat everyone like family.
Our customers =
our purpose.
Honouring our origins and
sharing the love.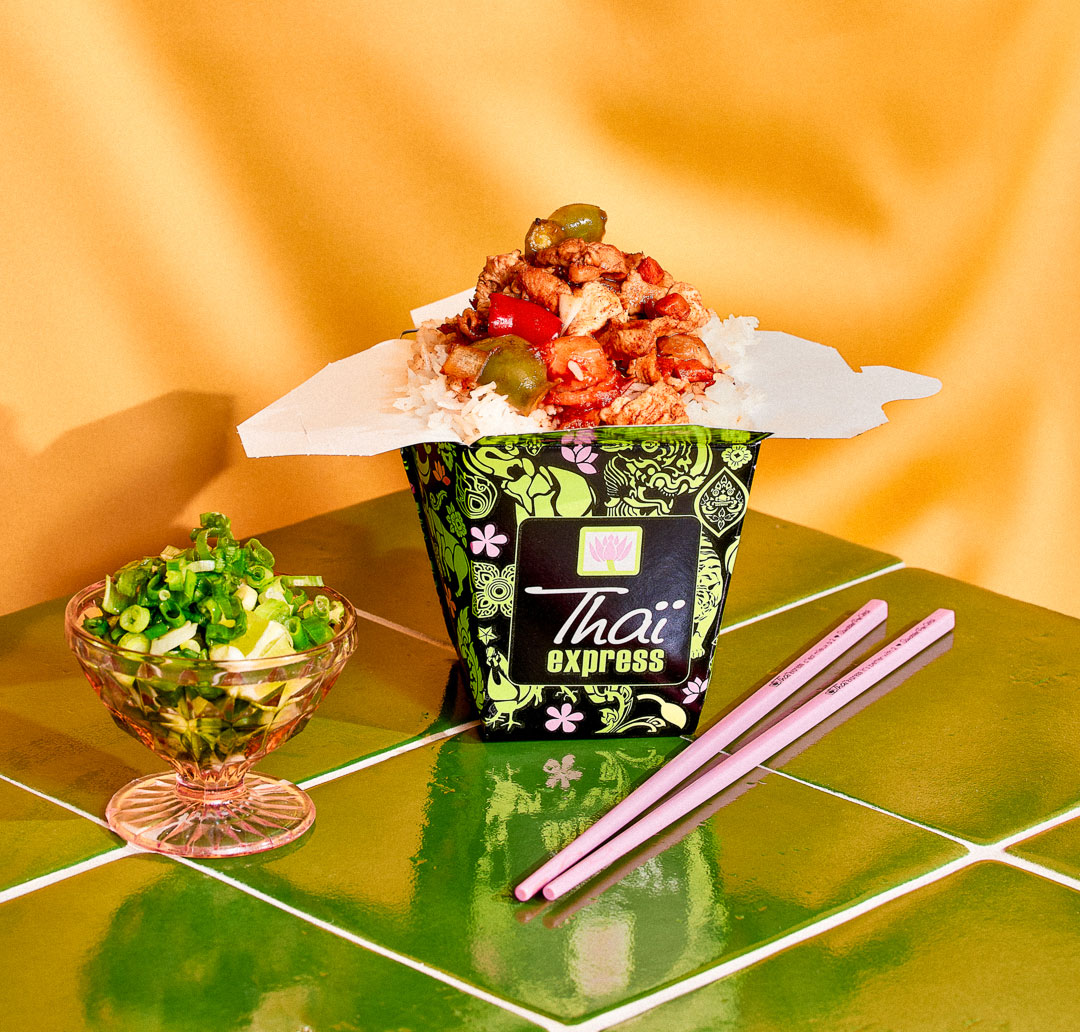 Thaï Express has come very far from our first location in 1998 and continues to expand at a rapid rate, on both national and international levels. Thanks to our dedicated Thaï food lovers, customers from North America and abroad have embraced our brand as a strong ambassador of the exciting food of Thaïland, making Pad Thaï and Pad See Ew as common as hamburgers.

Our unique appeal is rooted in refining traditional Thaï cuisine and combining it with new-world designs, concepts and flavors.

It is our belief that great food can only be made from the finest and freshest ingredients.


No surprise there. But just as important is what we do to them. We specialize in traditional Thaï recipes, but with our vision, we aim to sprinkle in just enough creativity to keep you on your toes. We pride ourselves on offering fresh and vibrant food that you can feel good about; and authentic Thaï flavours that get your tastebuds dancing!
Thanks to the continued love and support from our customers around the world, Thaï Express will continue to evolve and bring you new dishes packed with exciting flavours and authenticity!